Environment´s information
For the walkers is tempting following the "Camino de Santiago" (Santiago´s Path) of Castile-Aragón. On the other hand, in front of Ocenilla, is Cidones to get into through the Machado´s Route of Alvargonzáles in the Region of Pine Forest, with its centre in the Black Lagoon. In the close village of Herreros there is one of the busiest beaches of the Reservoir of Cuerda del Pozo, as well as the Abejar´s beach, it is more popular and named "Playa Pita" (Pita Beach). From Abejar, the visitor can choose to know the Region of Pine Forest from Molinos de Duero or from Navaleno, after stopping in Cabrejas del Pinar and seeing its castle and medieval fountain. Other option that the traveller has is getting close to Soria capital, which is 10 minutes by car, where you will find a good Romanesque and Gothic, good tree parks, the Museum of Numancia, paths next to the Douro and excellent gastronomy. A little big sooner to get to Soria is on the left the mount Valonsadero with its rock pictures and a leisure area of "Casa del Guarda" (The groundskeeper's House), and on the right the waterfall of the river Golmayo in Fuentetoba. Likewise the tourist can get into by the Meadow of Cintora which entrance is the castle, palace and wetland of Hinojosa de la Sierra, although before this village is Pedrajas with its outdoors sculptures.
Ocenilla
15 km in the East of Soria, Ocenilla is located, proteged for the mountain chain of Cabrejas and not far away of the "Pico Frentes". There are remains left of a wall in a Celt Iberian fort. Next to the parish of San Esteban there is a small museum of outside sculptures which are worthy to see, supplemented by reliefs in two facades. There are gritty registrations in some livings even some shield. The term is plenty of oaks as well as bovine cattle. There are three fountains which are highlighted: the natural springs of the fountains of "Don Simón" and of "Yedra" as well as the old fountain of the old laundry. In the middle of July a Trades and Crafts fair is celebrated.
Tours
Black Lagoon, Canyon River Lobos, Peaks of Urbión, El Burgo de Osma.
Activities
Hiking, picking up mushrooms, hunting, fishing.
WHERE TO GO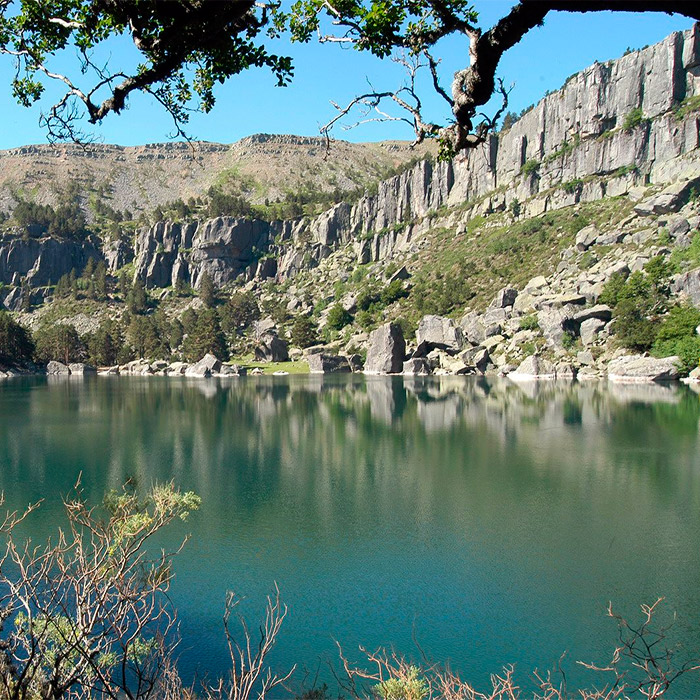 Laguna Negra
El paraje forma parte del Parque Natural Sierra la Laguna Negra y Circos Glaciares del Urbióln, cantado por Antonio Machado. Foco de leyendas y en un entorno idílico de hayas, pinos albares y roquedos...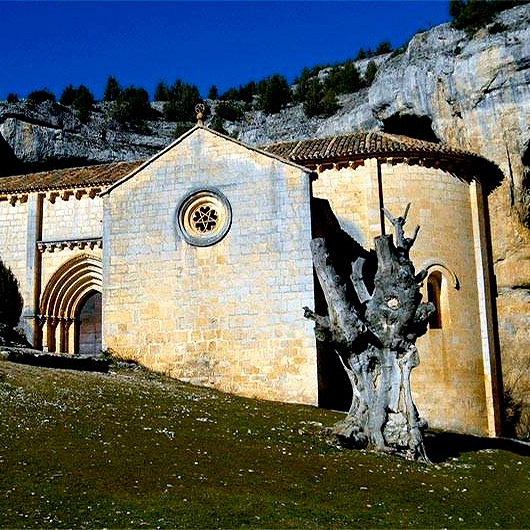 Cañón del Río Lobos
Eje del Parque Natural del río Lobos donde los buitres leonados son los reyes del aire. La Casa del Parque, en Ucero, y en enclave de la ermita templaria de San Bartolo y la Cueva Grande son carismáti...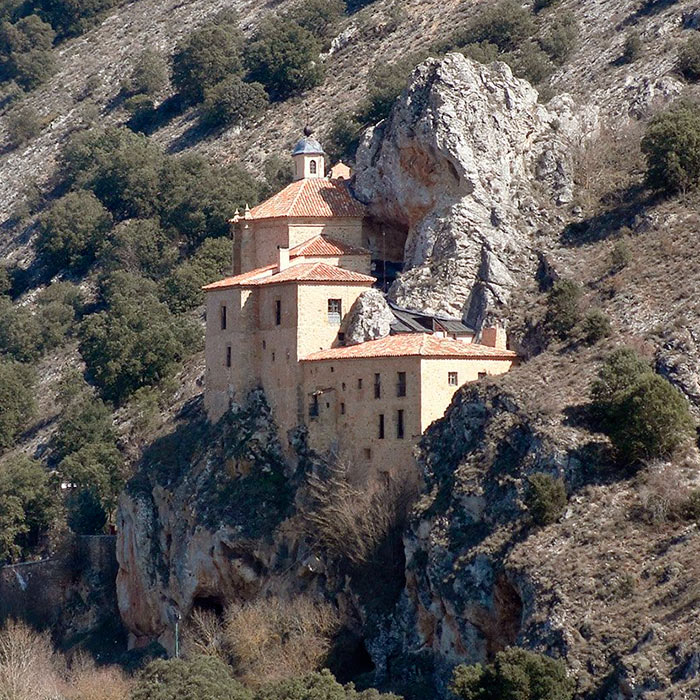 Ermita de San Saturio
Entre San Polo y San Saturio, junto al Duero, transcurre el itinerario machadiano más poético de la ciudad de Soria. La ermita, barroca, fascina por alzarse sobre una cueva y como colgada en la ladera...
UPCOMING EVENTS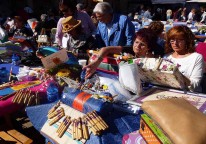 Encuentro de Encajeras de Bolillos
En Soria, del 24 al 25 de septiembre
ENCUENTRO DE ENCAJERAS DE BOLILLOS en la Plaza Mayor y EXPOSICIÓN DE ENCAJES DE BOLILLOS en el Patio de Columnas del Ayuntamiento. Horario: 24 de septiembre de 12:00 h. a 14:00 h. y de 19:00 h. a 2...
IV Quedada del Chuletón
En Montenegro de Cameros, 28 de septiembre
El 28 de septiembre de 2019 se celebra la IV Quedada del Chuletón de Montenegro de Cameros donde disfrutar de un menú que incluye varios entrantes deliciosos a compartir y un CHULETON de 850 gr por pe...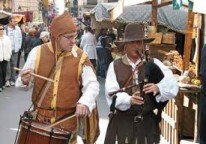 Mercado Medieval
En Soria, del 7 al 9 de octubre
El Collado y la Plaza Mayor vuelven al Medievo con un centenar de puestos artesanales y de productos agroalimentarios con recreaciones diversas de tipo medieval, incluida la cetrería.